Ad blocker interference detected!
Wikia is a free-to-use site that makes money from advertising. We have a modified experience for viewers using ad blockers

Wikia is not accessible if you've made further modifications. Remove the custom ad blocker rule(s) and the page will load as expected.
"Do you think that building is 'snap, click, build' and you're done? It's nothing like that at all!"- Mardolf the Orange
The Assembly is one of the four factions of the Nexus Force. Led by Doctor Overbuild, the Assembly specializes in building and the wise usage of creativity. Their color is orange and the faction emblem is an orange Penrose triangle surrounded by an orange border. They use Imagination to build creations that battle the Maelstrom.
Quote From Pre-Order Pack
"Led by the eccentric genius Doctor Overbuild, The Assembly Faction consists of construction specialists and critical thinkers who drive back the power of The Maelstrom through problem solving and creative building."
Known Members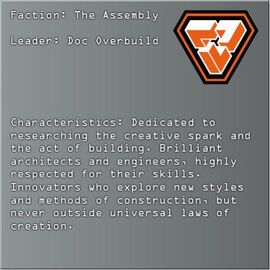 Former Members
These members of Assembly were either cut from the game or later moved to another faction.
Faction Specialties
Assembly- Only Items
Race Car Parts
Rocket Parts
Trivia
Gallery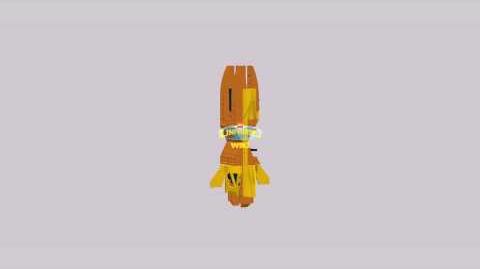 Assembly Faction
Areas
NPCs
Pod Pilots
Pets
Specialties
Summons
Removed