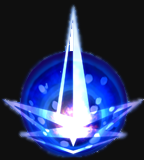 The Nexus HQ was a LEGOUniverse.com subdomain, functioning as an archives/search engine system for all players across Overbuild, Storm, and Exeter Universes, as well as all items and pre-built models being used in LEGO Universe. Future plans for the Nexus HQ involved the ability to view the ingame leaderboards from the site. Sometimes after large patches in-game, there would be unreleased items along with the new and available items. Nexus HQ sometimes showed items and models that were not yet released.
Closure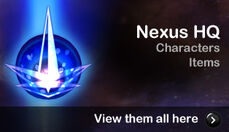 Because of the closure of LEGO Universe, the Nexus HQ button was removed from LEGOUniverse.com sidebar on November 21st, 2011. Shortly thereafter, direct links to the HQ worked, but it is now officially offline.
Gallery
Trivia
The Nexus HQ was never finalized, as it was in Beta its entire lifetime.
Ad blocker interference detected!
Wikia is a free-to-use site that makes money from advertising. We have a modified experience for viewers using ad blockers

Wikia is not accessible if you've made further modifications. Remove the custom ad blocker rule(s) and the page will load as expected.