Sorcerer
Theme
Paradox
Weapon/Tool
Wand, Orb

Sorcerers are the arcane magicians of the Paradox. These wizards use dark magic to turn the power of the Maelstrom against itself, and harness its energies for the purposes of the Nexus Force. Devotion to the dark arts leaves the Sorcerer lacking in physical prowess; however, it makes up for this with its large amount of imagination points.
Rank 1 Sorcerer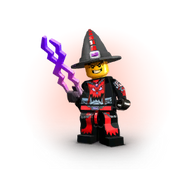 Sorcerer Hat 1
Sorcerer Breastplate 1
Sorcerer Pants 1
Sorcerer Wand 1
4-Piece Bonus
Total stat increase
Rank 2 Sorcerer
With Rank 2 comes the Sorcerer Orb and Shoulderpads.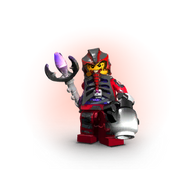 Hat
Wand
Orb
Shoulderpads
Breastplate
Pants
4-Piece Bonus
5-Piece Bonus
6-Piece Bonus
Total stat increase
Rank 3 Sorcerer
The Shoulderpads now provide an energy blast ability.
Sorcerer Hat 3
Sorcerer Breastplate 3
Sorcerer Pants 3
Sorcerer Wand 3
Sorcerer Orb 3
Sorcerer Shoulderpads 3
4-Piece Bonus
5-Piece Bonus
6-Piece Bonus
Total stat increase
With all items equipped, including multi-item bonuses

Valiant Weapon
The Doomslicer
Damage
Offhand Skill
Charge-Up
Stats
3+3+4
Create a spiderling that assists you in battle. Deals up to 3 damage.
Spin around, doing 8 damage to nearby enemies.



Gallery
Ad blocker interference detected!
Wikia is a free-to-use site that makes money from advertising. We have a modified experience for viewers using ad blockers

Wikia is not accessible if you've made further modifications. Remove the custom ad blocker rule(s) and the page will load as expected.