Hey, welcome to the LEGO Universe Wiki News! Read below for news and updates!

---

---
I'm bringing back the weekly news (by popular demand), though I'm not sure what all there is to talk about. So, maybe we should change the games a bit, eh? More on that below.
Wiki News
Chat Status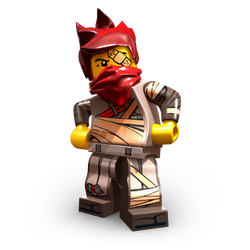 You may have noticed the wiki bot has reappeared recently. Mythrun got the code updated for it, but it's not the same as before. To my knowledge, it won't ban you for any offences you make, but it does record chat. We'll SEE if you swear. If you see other users swearing, report it to
Jamesster.LEGO
,
Mythrun
,
Nateh1997
,
Sim533
,
PatchM142
, or
PeabodySam
(Though he's a bit depressed at the moment from a real life situation--you could do well cheering him up).
You might also have seen it at Brickipedia, where it's recording there too. I understand Brickipedia has updated their manual of style, if you plan on editing you should take a look.
We're not Dead
Most of the edits recently have been to blog pages, and I've seen a lot of people on chat. No one (with the exception of Jamesster, Sam, and a few others) really seem to be editing pages. I'm guilty of this myself, but if you have spare time or pictures, fire up your imagination and help us edit!
April Fools
I like Mega Blocks. And upside-down things.
Article of the Week
This week, I'm going with..hmm, actually, I don't know. This news is going to be more tailored to the LU community, so, why don't you suggest in the comments below?
What's New?
Weekly Competitions?
I'm thinking about holding weekly building competitions, or something like that, and you'd be featured in the news (That's about the best reward I can offer. Not that it's exciting). Maybe Alcom or Hollis can help with that. We'll figure it out.
Interviews?
Maybe we can start interviewing people on the wiki about their idea of LU. It's not much, but we could try.
Anything Else?
I'm asking the community to think of what we can turn these news blogs into. Leave what you want in the comments below, and I'll take a look and see what we can do to spice up each Sunday.
Ad blocker interference detected!
Wikia is a free-to-use site that makes money from advertising. We have a modified experience for viewers using ad blockers

Wikia is not accessible if you've made further modifications. Remove the custom ad blocker rule(s) and the page will load as expected.